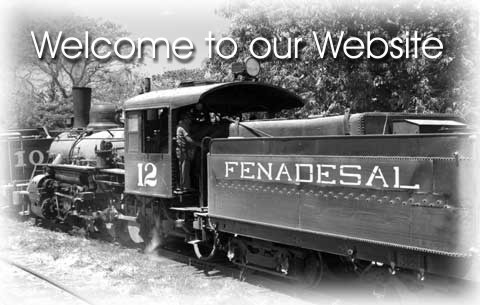 Welcome to our Website.

We have created this site to share the photos taken on our trips with the people we have met. Many of these pictures happen to be railroad pictures.
We are train addicts.
You can access our pictures via the [photoalbum] button on the left. We have left enough pictures to give a comprehensive impression of the locations, enough to show 'how it looks there'. Of course we try to make them as good as we can, however, we also leave some not-so-good ones if they contribute.
Many of these pictures were taken while hiking or driving along railroad lines, many of them were made on organized railfan tours (they don't fire up a vintage steamer just for you alone), and as you can imagine, it took us a lot of time to compile all this material for you.

This is a photo site, so expect loading times to be rather high (pictures are 800x600 in general), on the other hand you won't see any commercials or popups on this site.

Have a look around, enjoy our photographs, and email us if you experience problems or if you like our site.